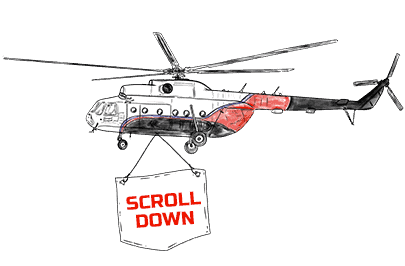 EXPERIENCE POWDER OUT OF THE ORDINARY WITH EASTERN SNOW
Freeride in the east with Eastern Snow is an adventure that goes outside the traditional borders. A trip where groups as well as solo travelers gather around a common passion: Freeride in spectacular off-piste surroundings. Whether the concept is Catski, Heliski or at a traditional ski resort, you are a part of a group of people who gather for one or more weeks around joint activities during the day and common meals in the evening. In our opinion, the experience is more fun with others and who knows, maybe it can lead to new friendships. True to our spirit of working outside the conventional framework our focus is on Freeride activity in Russia, the Kaukasus and Central Asia. We are paving the way for exploring a great Freeride potential in this part of the world. Freeride is certainly not new in Eastern Europe, but from a western perspective these destinations are unexplored. We believe the time is ripe to show the way to the new freeride destinations.
We have expanded the program - and kept the originals
Due to high demand, we now offer short weeks in Dragobrat and Kamchatka for those with time pressure. Three days of adventure freeriding in awesome settings.
The first destination is Dragobrat in Ukraine, deep in the Carpathian Mountains. The access to powder will be with the assistance of Catski's. The price level is aimed at a the broad group of powder enthusiasts making it accessible for all.
The second destination is Kamchatka. The peninsula which is next to the Bering Sea in Russia. This is for those who commit wholeheartedly to Freeride with some experience and who are willing to pay for an extraordinary experience in an unforgettable setting. Powder access comes with modern and secure MI-8 Helicopters.
The third, new destination Lake Baikal, is touring in Siberia. It's raw, desolate,  incredibly beautiful and it offers some of the absolute best ski touring. You'll be a part of a small group which will be spoiled with experiences.
Our fourth, new destination Sochi, is well-known from the 2014 Winter Olympics, but most people likely don't know that the ski resort can be used to gain access to hardcore off-piste. The combination of the Caucasus Mountains and the Black Sea provides world class powder.
No matter what you choose, great exotic Freeride experiences will be waiting for you on your next trip. Read more about the four destinations on the right.