catski in dragobrat, ukraine
Catski in Dragobrat is for the more adventurous. As a Ski & Snowboard destination you will quickly find that it is nothing you can compare to other destinations. The trip alone in former Russian 4 × 4 van from the valley and up to Dragobrat is an adventure. Dragobrat is already a ski resort with infrastructure such as ski lifts. It can be used to access the Freeride areas. But Eastern Snow will use a Catski, which gives us access to the entire mountain area around Dragobrat. The terrain varies from relatively rounded mountain peaks to forests, with good distance between them. Therefore, the area is suitable for Catski. The fresh powder found in different varieties does not come from the blue sky, so travelers should prepare for all weather conditions on the mountains. Snowstorm one day and suddenly powder and sunshine the next day – on these days going up with the Catski in the Dragobrat is magnificent.
See the full process, from when you give us a call and until you will be skiing down the beautiful snow-covered mountains in Dragobrat, right here.
Here you'll find information about the trips to DRAGOBRAT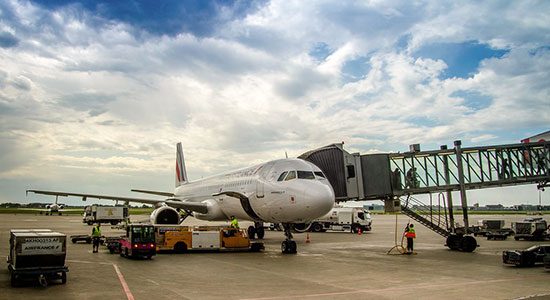 THE FLIGHT
There are many flight connections departing from European cities to Lviv (LWO) Be aware of the service fees of bringing ski equipment. Eastern Snow will happily help out with tips about the optimal flight connections.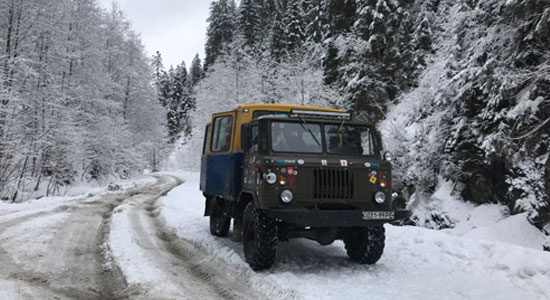 TRANSFER
We have arranged accommodation in Lviv at a hotel, where we will have approx. 3 - 4 hours transfer to Dragobrat, which is included in the price. We drive in smaller bus to the collection point, where the last stretch up to the town itself takes place with 4 × 4 transport. We gladly help with info about and tips for good departures to Lviv for your trip. info@easternsnow.com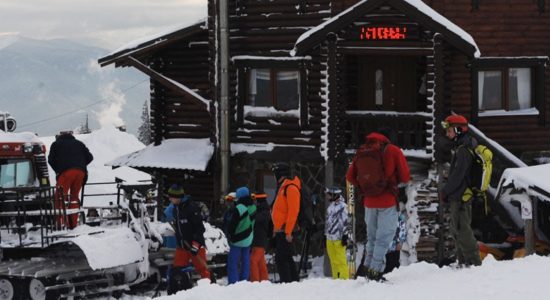 STAY
We live close to the ski area and to the edge of town. There is walking distance to other restaurants and bars. You can ski to the door when you go home. We have double rooms with toilet and bath, as well as our own restaurant and café. In addition to a sauna and cozy area. It is possible to book single rooms for and additional fee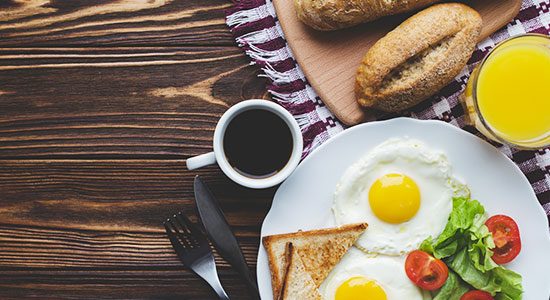 MEALS
Breakfast, lunch and a 2-course dinner are included in the price. There will be some evenings we eat in the hotel and other evenings we eat out to experience the food culture of Dragobrat.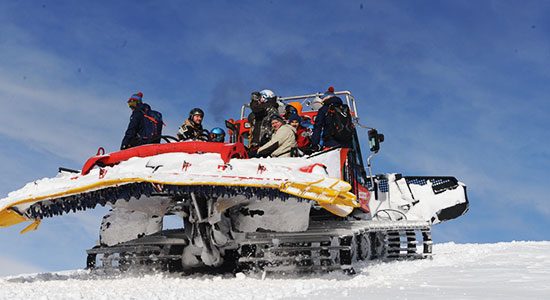 CATSKI & LIFT PASS
There are 6-day cat skiing included in the price. In case it is impossible to come up with Cat-skis, you can freely use the ski area. There are 12 ski lifts in Dragobrat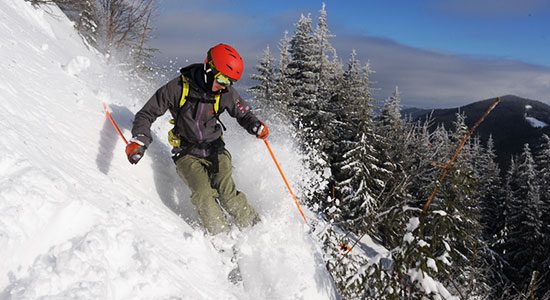 SKIING ABILITY
The terrain in Dragobrat fits really well for those who want to learn to master the off-piste and for those who just want to run powder all week. It is a mixture of forest skiing and open terrain.
GREAT ARTICLE IN THE FAMOUS SKI MAGAZINE ÅKA SKIDOR ABOUT DRAGOGRAT
BROADCAST OF DRAGOBRAT ON DR2
Watch the broadcast "Zero Stars – Ski Holidays in Ukraine" on DR's website by clicking here. Here you can get a sense of what you can experience on this adventurous journey.
The last time Eastern Snow were in Dragobrat
Here you'll find information about DRAGOBRAT & the  hotet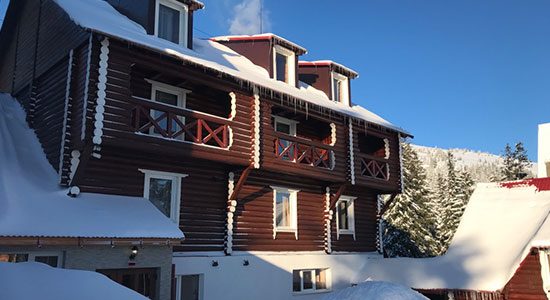 ABOUT THE HOTEL
We stay at the hotel Stara Fortetsya, which is a small cozy family-run hotel with room for approx. 25 people. There is a private bathroom and toilet in the rooms, as well as a sauna and common areas. In addition to a café and restaurant.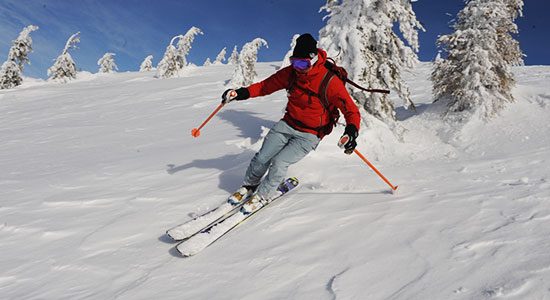 ABOUT THE LOCATION
The ski season typically starts in early December and ends in mid-April. The skiing/boarding typically takes 1200 to 1900 meters above sea level. The skiing is both above and below the tree line. We plan for weather and wind conditions, where we get the best snow and visibility, as well as safety.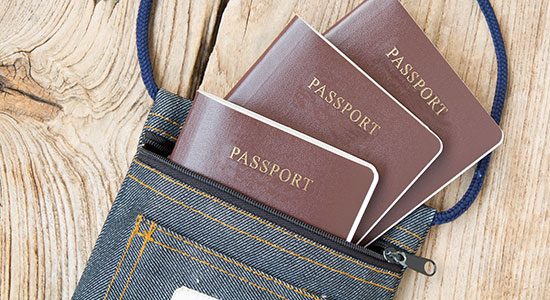 PASSPORT RULES
All passports from the EU provide access to Ukraine. Remember to make sure that the name in the pass is booked for your flights. Visa: It does not require a visa to enter Ukraine.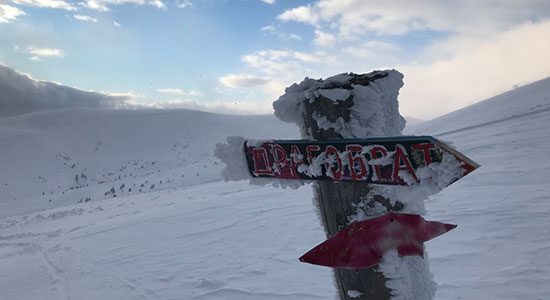 TRAVEL IN UKRAINE​
In relation to the current turmoil in Eastern Ukraine and the Crimean Peninsula, the western part is quite untouched and without any kind of challenge. You have to think that the distance is over 1500 km from the destination in the Carpathian Mountains.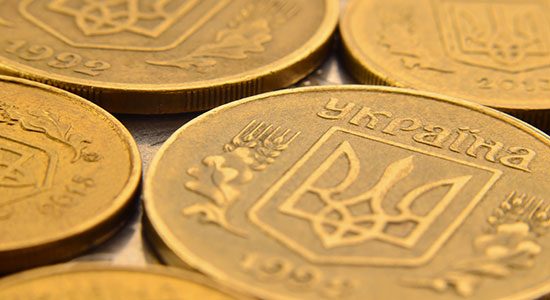 EXTRA INFORMATION
* Power plugs are 220v and of the same type as in EU.
* In Ukraine you have Ukrainian Grivnas and the rate is approx. 1 UAH - 0.03Euro.
* The altitude of the city is 1400 m above sea level.
* Highest fall height is approx. 1871 m.
* There are 12 lifts.
* There are endless off-pise opportunities.
Here you'll find information about the trips for DRAGOBRAT
€
€1.699
23 - 30 January 2021
English guide during the whole trip
€
€1.699
13 - 20 February 2021
English guide during the whole trip
€
€1.699
15 - 22 January 2022
English guide during the whole trip
€
€1.699
22-29 January 2022
English guide during the whole trip
€
€1.699
5-12 February 2022
English guide during the whole trip
€
€1.699
12-19 February 2022
English guide during the whole trip
€
€1.069
Week 3, 4, 6 and 7
Departure: Wednesday evening

English guide during the whole trip